This past weekend saw many great things. The electric car was running under its own power again, many parts on the engine were put onto the engine, and the chassis for the 2015-2016 vehicle was bent and welded together. Here's some photos of the almost complete chassis.
One of the goals for this year was the design and construction of a full rolling chassis for the 2015-2016 competition year. This was to allow more focus on the engine and body for the 2015-2016 year after this year's competition without having to worry about designing and building an entire chassis and steering system.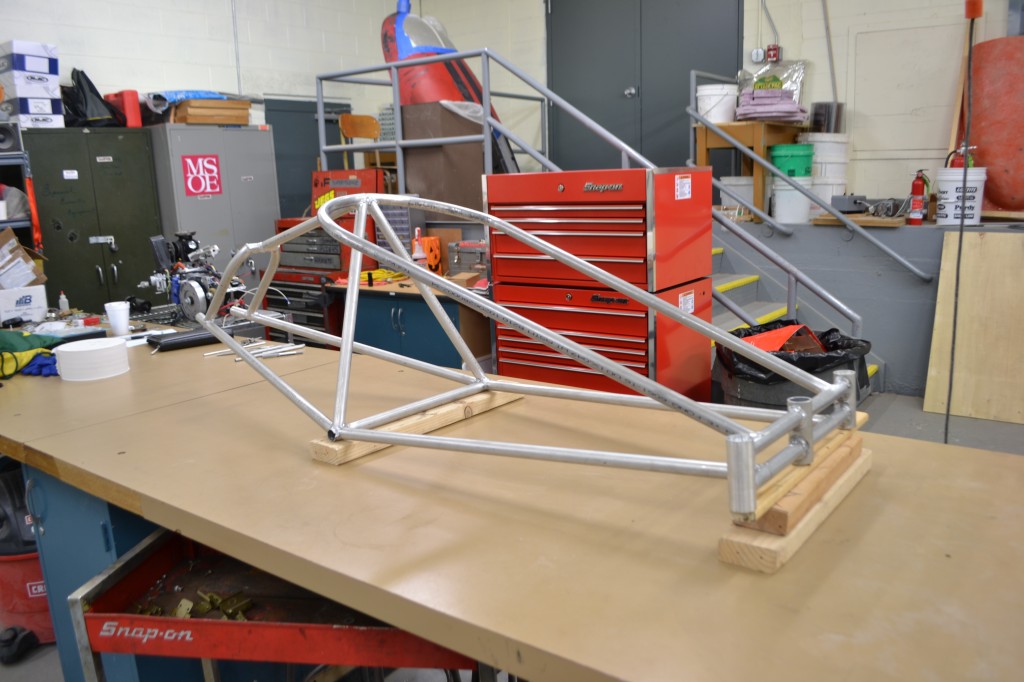 The progress made this weekend is helping bring that goal closer to the finish.