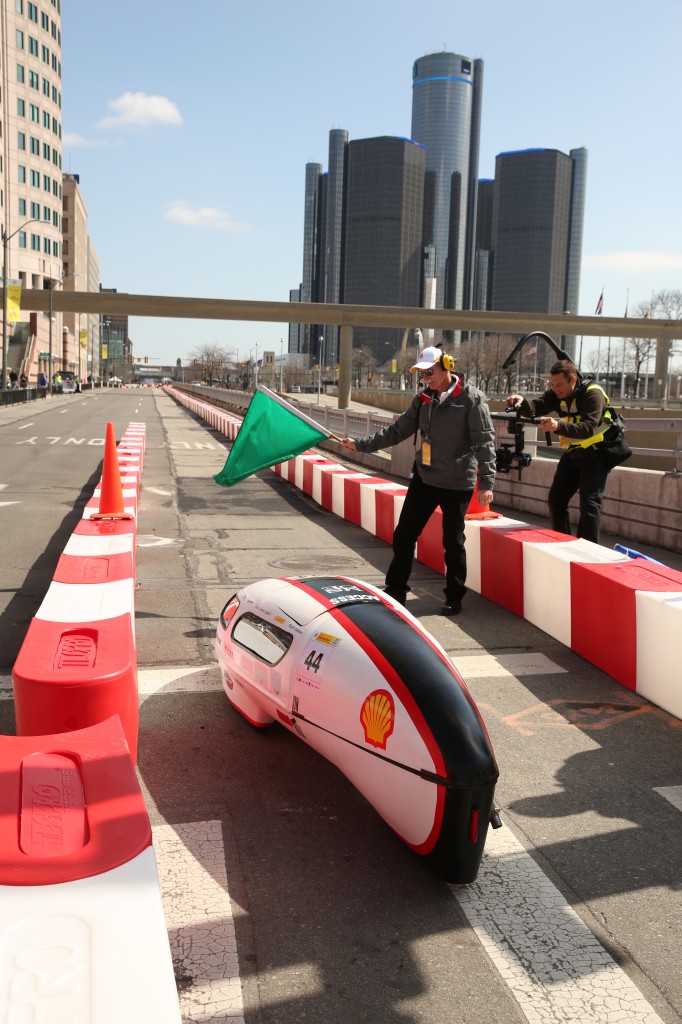 The SuperMileage Team is a SAE Design Competition team that participates in two competitions in the U.S., the Shell Eco-Marathon and the SAE SuperMileage Competition. The team is composed of freshmen-junior level students of all majors. The goal of the design competitions is to build the most fuel efficient vehicle while maintaining good engineering practices. The project allows students the opportunity to design, test, and build prior to their senior design projects allowing for a great learning experience. Leadership opportunities are available to all grade levels with many freshmen and sophomores taking on their own design projects with mentoring from others on the team.
The MSOE SuperMileage Team has attended numerous public events such as:
MSOE SAE Chapter's May Day car show
Milwaukee St. Patrick's Day Parade
Sustainability Summit and Exposition, Milwaukee, WI
as well as being feature in the Milwaukee local news while at competition and throughout the year.
Check out some of the articles local new sources have written about our team: